DigiView™ Logic Analyzer Features Overview
---
Benefits of using DigiView™
DigiView is a highly productive, thoroughly integrated tool. Each feature is deeply integrated and complete - not just marketing bullets.
You will find a lot more 'under the hood' than just 'advanced searches', 'powerful triggers' or 'Easy Navigation' buzz phrases. Much of the depth is difficult to see in marketing materials and only fully appreciated when you start using the system in real-world debug scenarios.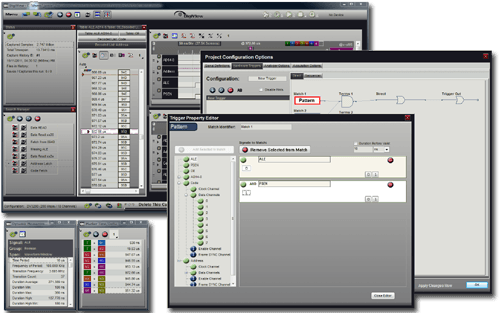 Easy configuration.
Long capture times.
Automation.
Easy Analysis.
Navigate your data with ease.
Find what you are looking for.
Change your perspective.
Get Organized.
Share, Collaborate and Document.
Extend the functionality while
retaining full integration.
Hardware you can trust.