Ribbon Cable
---
For general purpose electronic interconnect applications, Bipom Electronics ribbon cable is designed with a .050"pitch. The cable is provided in a 28 gauge stranded wire with a laminated polyvinyl chloride (PVC) coating and a red polarity strip for proper circuit alignment. The ribbon cable provides reliable mass-termination to standard .100" contact IDC connectors, and the tear feature design permits easy separation of conductors for leads and breakouts to be added.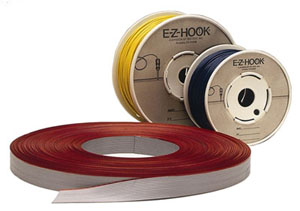 Ribbon cables are provided in different conductor quantities:
9601-14 - 14 conductor ribbon cable
9601-16 - 16 conductor ribbon cable
9601-20 - 20 conductor ribbon cable
9601-40 - 40 conductor ribbon cable
For more information view our Ribbon Cable Data Sheet.
| Product Name | Price | Stock | Quantity |
| --- | --- | --- | --- |