ATJTAGICE2

---

The AVR® JTAGICE mkII from Atmel® is a powerful development tool for On-chip Debugging of all AVR 8-bit RISC MCUs and AVR32 32-bit DSP/MCUs with IEEE 1149.1 compliant JTAG interface.
BiPOM Electronics is a proud
ATMEL
Consultant for AVR Family of microcontrollers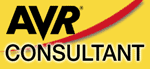 Part No.
Description
Price
Stock
ATJTAGICE2
AVR ON-CHIP D-BUG SYSTEM
$

329

∗
∗ Standard lead time is 1 week
8-bit AVR:
The JTAGICE mkII also supports devices with debugWIRE Interface. debugWIRE enables on-chip debug of AVR microcontrollers in small pin count packages, using only a single wire for the debug interface.

The AVR Studio online-help contains the most current information and a complete list of supported devices.

32-bit AVR32:
The JTAGICE mkII is supported by the AVR32 Studio.