ATAVRONEKIT

---

The AVR® ONE! is a powerful development tool for on-chip debugging and programming of all AVR32 and AVR XMEGA devices. In the future, AVR ONE! will also support all megaAVR and tinyAVR devices with OCD.
BiPOM Electronics is a proud
ATMEL
Consultant for AVR Family of microcontrollers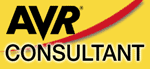 Part No.
Description
Price
Stock
ATAVRONEKIT
KIT AVR/AVR32 DEBUGGER/PROGRMMR
$

659

∗
∗ Standard lead time is 1 week
Suppported debug interfaces are JTAG (IEEE 1149.1), debugWire, PDI and the Nexus (IEEE-ISTO 5001(TM)-2003) auxiliary interface for high-speed trace. Supported programming interfaces are ISP, JTAG and PDI. Interfaces with AVR32 Studio 2 and newer, and AVR Studio 4.15 and newer.