GadgetPC Aircard Kit

---

GadgetPC Aircard Kit includes SonyEricsson MD300 USB Modem instead of DUB-E100 ethernet device in GadgetPC Development Kit.
BiPOM Electronics is a proud
ATMEL
Consultant for ARM ( SAM7, SAM9 and AT91RM9200 ) Family of microcontrollers.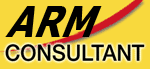 GadgetPC Aircard Kit includes GadgetPC Board, BRD-RS232-TTL-1 RS232 to TTL Converter, ADP-5V1A-MiniUSB 5V Adapter with MiniUSB plug,MD300 USB Modem, FD-USB-1GB USB Flash Drive and free Linux resources
A USB Flash drive with preinstalled Debian is also available as an option.