M128LM

---

M128LM is a modern microcontroller with low power consumption and small size, based on an Atmel ATmega128L from the AVR family.
Ideal for Internet of Things (IoT) applications.
BiPOM Electronics is a proud
ATMEL
Consultant for AVR Family of microcontrollers.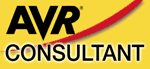 Part No.
Description
Price
Stock
M128LM
128L is a microcontroller with low power consumption and small size based on an Atmel ATmega128L
$

79

∗
∗ Standard lead time is 1 week
128L is a modern microcontroller with low power consumption and small size, based on an Atmel ATmega128L from the AVR family. It also contains a 128Kb static ram and the necessary circuitry for data retention using either a 3V Lithium battery or a Supercap condenser.
Some models include a pair of 128KB Dataflash memories (Atmel AT45DB011), adding 256kb of data or a 4Mb Dataflash memory ( Atmel AT45DB0321), both connected using the SPI bus. An optional socket on the top of the board is available to hold a Multimedia Card with a capacity of between 16Mb and 128Mb, also connected using the SPI bus.
The oscillator is a 4 MHz ceramic resonator. If the micro needs to be run at a different speed, it can be accomplished using the calibrated internal RC oscillator at speeds between 1 and 8 MHz. In addition, the user program can also change the clock speed on the fly.
At 4Mhz, the microcontroller can execute a maximum of 4 MIPS, with a good combination of low power consumption and reasonable speed.
The typical Vcc power supply is 3V or 3V3, with low enough power consumption for use in portable equipment. In order to use it at 5V, a voltage regulator is needed and in some cases, adapting/ limiting the voltage on the I/O pins will be necessary. It can directly drive an LCD (which requires a Vcc of 5V) using its I/O port pins .
In custom models, the M128L module can be supplied to work from 5V, and the crystal which is mounted can go up to 16Mhz, executing a maximum of 16 Mips.
A very interesting feature of this module is the possibility of connecting a Multimedia Card to the SPI bus, equipping it with the power and flexibility of exceptionally large data storage. Combined with the Bascom-Avr compiler and the AVR-DOS library, it can manipulate files in a powerful, simple and familiar surrounding. Port PD.5 serves as the Chip select for the MMC card.
Up to 4 Mb of low-cost DataFlash memory, can be connected to the SPI bus, to add the potential of nonvolatile storage: very valuable to designers. Chip Select is PE.6 (single 128k or 4Mb DataFlash ) and PE.7 (dual 128k DataFlash).
Ram memory is paged as two banks of 64k and by adding an external Supercap or a 3V battery, it becomes a non-volatile memory. RAM Chip select: PE.5=0, A16 is PE.2 ( 64k bank select)
Program loading is done from a PC via the SPI bus using the Atmel AVR-ISP in-system-programing routines. This can be done using a parallel port programmer.. Alternately it can be programmed serially using the onboard bootstrap program (loaded into high Flash memory). Pin 1 of the M128 CPU is the SPI Program Enable pin The built-in Bootloader, (optional) even makes it possible to load programs under internal program control, directly via the serial port. This can be done through either a hard-wired connection or through a wireless RF device like the DMD W868AT16M, Bluetooth, GSM or GPRS. This allows for remote loading of programs which is very desirable for software developers, saving a great amount of time in remote system maintenance. The Bootloader also allows one to copy and load programs from Ram Bank 2 in a maximum of about 4 seconds.