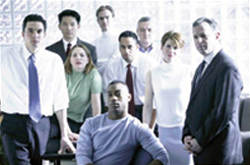 BiPOM Electronics, Inc.
---
The One Source for All Your Microcontroller Needs
BiPOM Electronics, Inc. is one of the world's leading providers of Microcontroller and Wireless systems and specific applications, including hardware, firmware, software, manufacturing, and field/technical support.
BiPOM was founded in 1984 by Oz and his brother as a family business, and eventually officially established in the USA in 1990 at a time when major U.S. based energy businesses increased their needs for Microcontroller applications and new product development.
BiPOM provides extensive Microcontroller and Wireless products and designs for a wide range of world class businesses and industries, from energy to military/aerospace, medical, commercial, research and electronics education.
BiPOM's focus is microcontroller and wireless technologies for Industrial Internet of Things(IIoT). Our WiPOM technology powers remote monitoring and control systems of the 21st century.
History:
---
1984 - As an outgrowth of their innate curiosity and interest in electronics and computers, Oz and his brother, Yavuz, started a family business in their native Turkey, building computer peripherals and game cards and developing software in assembly language. This expanded into designing and building complete computer boards, automated test equipment, expansion cards, and EEPROM Programmers. An uncle created the name BiPOM which is the abbreviation for "Computer Programming and Game Center" in Turkish.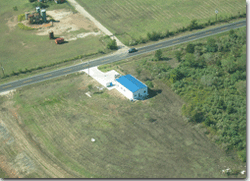 1990 - Eventually, Yavuz formed a separate company in Germany and Oz moved the business to the U.S.A while earning his Masters Degree in Electrical Engineering from Rice University in Houston.
2000 - BiPOM was incorporated as a Texas Corporation.
2005 - BiPOM acquired a large suburban Houston property for the future BiPOM Campus with extra space for expansion.
2006 - The first building was completed and currently houses BiPOM headquarters. International locations include Turkey, Ukraine and Russia and provide support and technology to the customers in their areas.
2016 - The engineering and City of Houston permitting for the second building that is 5 times as large has been completed. Construction will start soon.