Arduino programming
One of the major benefits of using Flowcode, is that it simplifies the programming of Arduino platforms through its use of graphical programming. Arduino support means you can do more with your Arduino than you ever dreamed, and you can even integrate it into our E-blocks modules with our E-blocks2 Arduino Shield.
E-blocks & E-blocks2
Use Flowcode to program Matrix's E-blocks; the perfect platform for learners, engineers and electronic system developers to quickly prototype your designs on a rugged set of hardware. Programming boards and peripheral downstream boards, ranging from input and output, to communications and prototyping makes this the ultimate development platform. Our new E-blocks2 range is out now, and features development boards and kits for Arduino, PIC MCUs, Raspberry Pi, ARM and more.
MIAC
The MIAC range from Matrix gives electronic engineers a rugged industrial platform on which to develop their designs. The MIAC range of hardware is fully supported by Flowcode and is available with a choice of Microcontroller brain: 8bit PIC, 16bit PIC or Arduino. Users have a PLC which is easy to program, reliable and perfect for harsh, industrial environments.
8Bit PIC
Flowcode provides support for a range of 8-bit microcontrollers from Microchip, with an easy-to-use development environment, technical documentation and our hardware platform.
16Bit PIC & 32Bit PIC
Flowcode also supports Microchip's 16-bit (also known as dsPIC or PIC24 devices) and 32-bit (PIC32) families of MCU's. The PIC32 family delivers 32-bit performance and more memory, to solve increasing complex embedded system design challenges.
Raspberry Pi
New in Flowcode 8, is the ability to control Raspberry Pi devices. For those wanting to integrate the Raspberry Pi into our new E-blocks2 range, we have also developed a hardware platform, the Raspberry Pi Shield, through which your Raspberry Pi becomes compatible with the whole new range of Eblocks2 boards. Perfect for those studying Computer Science or those who wish to develop using the Pi.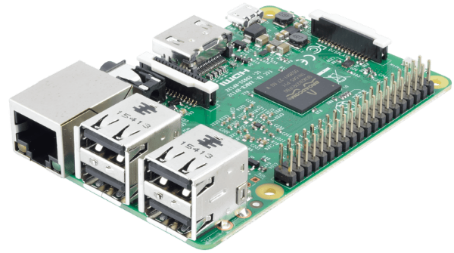 AVR & ARM
Atmel's AVR devices and ARM MCUs including the popular STM32 ARM family are also supported in Flowcode.