Custom Projects
---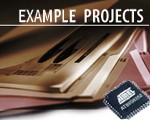 Custom Projects that were successfully completed by BiPOM Electronics.
All our boards are manufactured in the USA.

Featured Customer: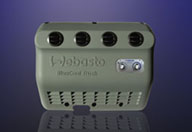 BiPOM, your development team on call and your
OEM production supplier.
BiPOM takes a great deal of pride in working with our innovative and technology based customers, and the international company, Webasto is one of the very best. In 2005, their North American Engineering group asked us to support their development of the microcontroller based controls for a revolutionary truck sleeper cab cooling system. Our contribution was successful, as was the new total concept. The BlueCool Truck system provides overnight cooling for the truck bunk compartment without having to idle the engine, thus saving fuel and reducing emissions and operating costs. BlueCool was featured by CNN.com/technology .
The BlueCool Truck system has become a highly acclaimed success and BiPOM Electronics continues to support Webasto with production units of the Control Systems and ongoing development.
Click on the links below to learn more about the BlueCool Truck system:

Organic LED ( OLED ) Display Evaluation Board: A miniature controller board that stores graphics images in data flash memory and drives an OLED graphical display. Includes 4Mbit Flash memory. Based on AT89C51RD2 microcontroller.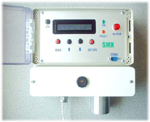 Gas Detector:Monitors, logs and displays presence of gases such as oxygen, hydrogen-sulfide, carbon dioxide. Based on AT89C51RD2 micro-controller. Includes 11 channels of 12-bit A/D converter, LCD display, temperature and humidity measurements, battery charger and intelligent power supply.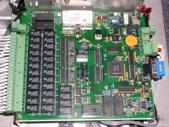 Solenoid Tester: Performs various checks such as ohm measurement, pull-in/drop-out, megaohm leakage and others on solenoids that are used in subsea oil fields. Based on AT89C51ED2 microcontroller.
Brochure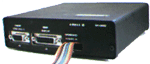 AIRMAX On-board weight indicator and sensor interfaces for 18-wheeler trucks.
Developed using Dallas 80C320 and ATMEL AT89C2051 microcontrollers. Interfaces to both strain gages and pressure sensors to support both air-ride and spring suspension systems. Includes RS232 and RS422 interfaces.
16-channel programmable power supply: An intelligent power supply that controls loads up to 7 Amperes on each channel. Monitors fault conditions and shuts down channels accordingly. With BQ2060 battery charge monitoring, I2C and SMBUS support. Based on AT89C51RD2, PIC14000 and Matrix Orbital serial VFD displays.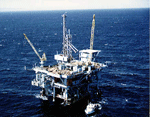 Torque Controller: Precisely controls the makeup and/or breakout torque level of downhole pipe joints at oil rigs. Logs events to a 64 Megabyte Multimedia Card ( MMC ) Includes Graphical LCD display, EPSON SED1335 display controller, Real-Time-clock. Based on the Dallas DS5000T and ATMEL AT89C51ED2 micro-controller.
Mud Counter: For oil rigs. Ultra low-power design based on PIC16C923 microcontroller.
Digital Loadcell : With strain gages using AVR ATMEGA microcontroller and precision bridge amplifier.
32-channel ( expandable to 256 channels ) 8-bit serial data acquisition system for PC's: Connects to serial port and requires external mains adapter as a power supply. With driver software on the PC. (Designed for Methodist Hospital in Houston, Texas.)
Low-pass Filter for micro-motion measurements: (Designed for Methodist Hospital in Houston, Texas.)

LiDAR System: Our engineers helped develop and test an airborne Laser-based terrain mapping system that generates a high-precision 3-D image map of a geographical area for a local customer. Based on SUN SPARC processor, Freescale (Motorola) 68020 and GPS.

BiPOM Electronics, Inc. is a proud solutions partner of Mobile Pathways, Inc. in supplying the US Army, Air Force and other US government divisions and OEM's with state-of-the-art micro-controller based power supplies.
Please contact us or Mobile Pathways, Inc. for portable/programmable power supply solutions.