GadgetPC

---

GadgetPC is a powerful, low-cost, 32-bit ARM9 (AT91SAM9260) based microcontroller system with 5 USB ports for interfacing to a variety of off-the-shelf USB devices. It is capable of running Linux.
Ideal for Internet of Things (IoT) applications.



BiPOM Electronics is a proud
ATMEL
Consultant for ARM ( SAM7, SAM9 and AT91RM9200 ) Family of microcontrollers.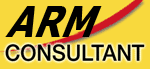 Part No.
Description
Price
Stock
GadgetPC
Single Board Computer with ARM9 & 5 USB ports
$

89

2
This tiny computer is capable of running ARM Linux and Debian
GadgetPC is powered by 5 Volts DC from the USB connector. The total power consumption of the board is less than
1 Watt.
We offer GadgetPC Development Kit, GadgetPC Wi-Fi Kit and GadgetPC Aircard Kit to simplify getting started with the board.

Features
---
ATMEL AT91SAM9260 (ARM9) embedded processor
8MB In-System Re-programmable Downloadable DataFlash Memory
32MB DDR RAM
Four USB 2.0 Full Speed (12 Mbit per Second) Host Ports
4 USB Host connectors: 2 connectors with dual USB each
1 Mini USB Device connector
UART (TTL level) Serial Interface (Use ARM Development System, GNUARM C Compiler, ATMEL SAM-BA, UBOOT and Linux.
USB cable and online technical manual
Linux can be configured on either a Windows or Linux PC
Warranty Period: 3 years
A USB Flash drive with preinstalled Debian is also available as an option.