MINI-MAX/ARM-C

---

The ultimate 32-bit ARM microcontroller board at a truly low cost
Ideal for Internet of Things (IoT) applications.
BiPOM Electronics is a proud
ATMEL
Consultant for ARM ( SAM7, SAM9 and AT91RM9200 ) Family of microcontrollers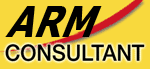 Part No.
Description
Price
Stock
MINI-MAX/ARM-C
The ultimate 32-bit microcontroller board
$

79

∗

MINI-MAX/ARM-C(No Adapter)
The ultimate 32-bit microcontroller board
$

73

∗

PWR-6VDC-1A-P
6VDC Adapter, 1A
$

12

∗
∗ Standard lead time is 1 week
Features
---
16/32-bit ARM7TDMI-S LPC2138 microcontroller from NXP (Philips) in a tiny LQFP64 package
32 KB static RAM (on LPC2138) and 512 KB Flash program memory (on LPC2138). 128 bit wide interface/accelerator enables high speed 60 MHz operation
In-System/In-Application Programming (ISP/IAP) via on-chip boot-loader software
Single Flash sector or full chip erase in 400 ms and programming of 256 bytes in 1 ms
Embedded ICE RT and Embedded Trace interfaces offer real-time debugging with the on-chip Real Monitor software and high speed tracing of instruction execution
16-channel 10-bit A/D converter provides a total of up to 16 analog inputs, with conversion times as low as 2.44 usec per channel
10-bit D/A converter provides variable analog output
Two 32-bit timers/external event counters (with four capture and four compare channels each), PWM unit (six outputs) and watchdog
Multiple serial interfaces including two UARTs, two Fast I2C-bus (400 kbit/s), SPI and SSP
Vectored interrupt controller with configurable priorities and vector addresses
Up to 47 5V-tolerant general purpose I/O pins
Up to 9 edge-sensitive or level-sensitive external interrupt pins available
Power saving modes include Idle and Power-down
Individual enable/disable of peripheral functions as well as peripheral clock scaling down for additional power optimization
Single power supply chip with Power On Reset (POR) and Brown Out Detect (BOD) circuits
14.7456 MHz crystal to achieve 58.9824 MHz core
8 Mbit serial FLASH memory (ATMEL DataFlash)
Two RS232 Serial Port Headers
Second CPU (ATMEL AVR ATTiny), allowing In-circuit Programming of main CPU through the serial port
JTAG programming interface
Keypad connector
LCD connector ( programmable contrast adjustment for the LCD )
Screw terminal block for analog inputs
Expansion bus interface to low-cost peripheral boards
Separate power supplies for 5V and 3.3V, digital and analog circuits
32 KHz crystal and a 3 Volt lithium battery (optional), which allows Real Time Clock unit to operate in the absence of external power
Fully supported in C and ARM Assembly Language using our ARM7 Development System, GNUARM C Compiler and FreeRTOS. Also, supported by IAR Systems Embedded Workbench and J-Link Debugger
6 Volts DC Adapter, serial cable, serial downloader, online technical manual and schematics
Warranty Period: 3 years
The adapter is 110VAC type. Please let us know if you would like to receive a 220VAC adapter for your country or if you would like to have the board shipped without an adapter.